Attention! Access our 2023 Autumn events and register for free.
Update your resume and get ready for interviews at companies hiring now in technology, marketing or sales in Amsterdam.
Welcome Employers and Job Seekers!
TechMeetups is a Global cluster of 25 interconnected communities with 70,000+ startups, students and graduates, professionals, coders, salespeople, financiers, marketers & developers across the world. We have communities all over the world: London, Berlin, Amsterdam, Barcelona, Paris, Lisbon, Stockholm, Madrid, Copenhagen, Hamburg, Munich, Dublin, Bern, Zurich, Stuttgart, Frankfurt, New York https://techmeetups.com/events
Audience: IT, Sales & Marketing professionals
Agenda: 18:00 – 21:00 Exhibition & Networking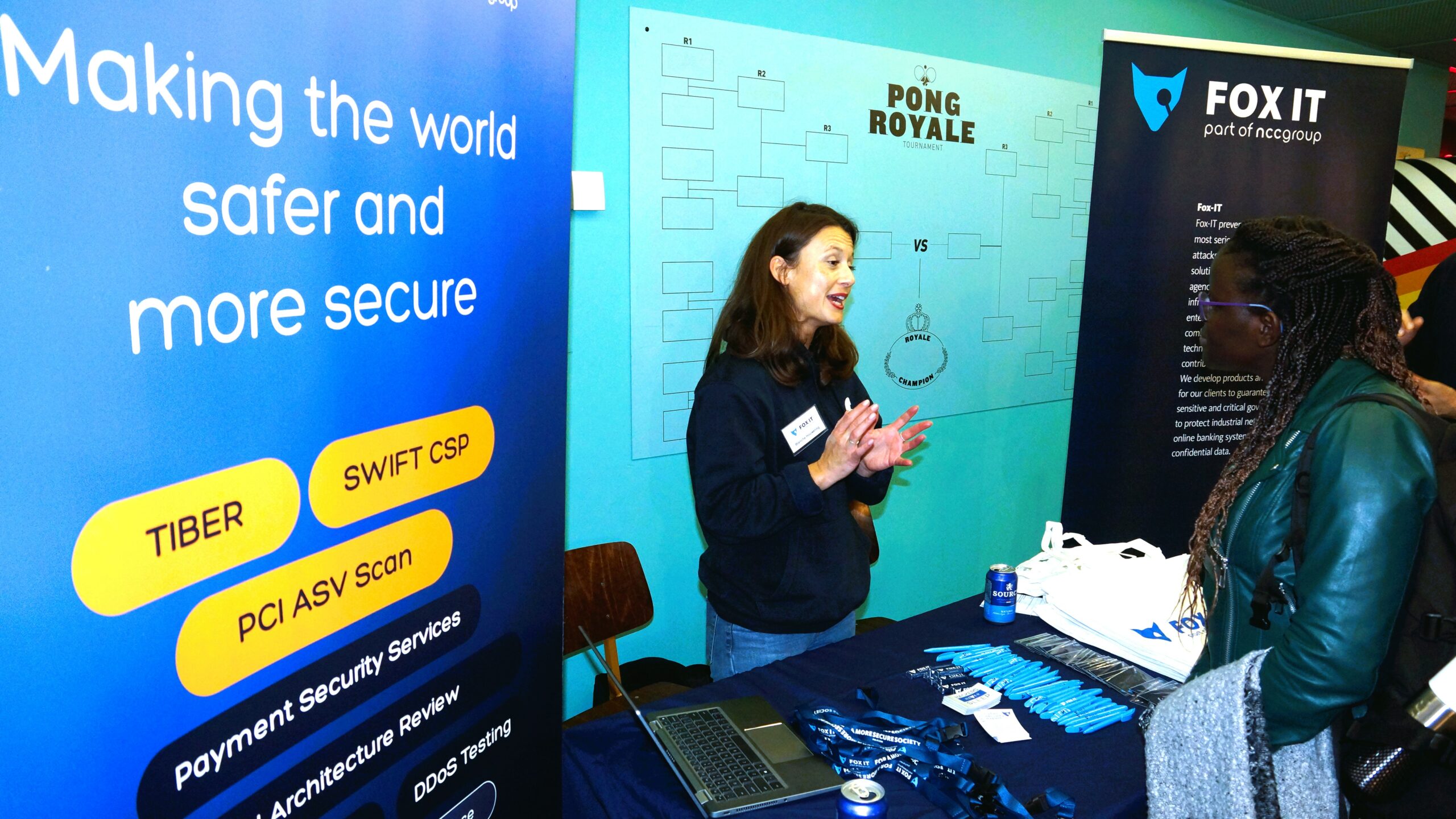 Everyone from retail, software, pharma, finance, media, healthcare, automotive, engineering or fashion industry, startups, agencies, recruitments to high growth companies are kindly invited!
Come to meet employers, ask questions, and make connections in Amsterdam!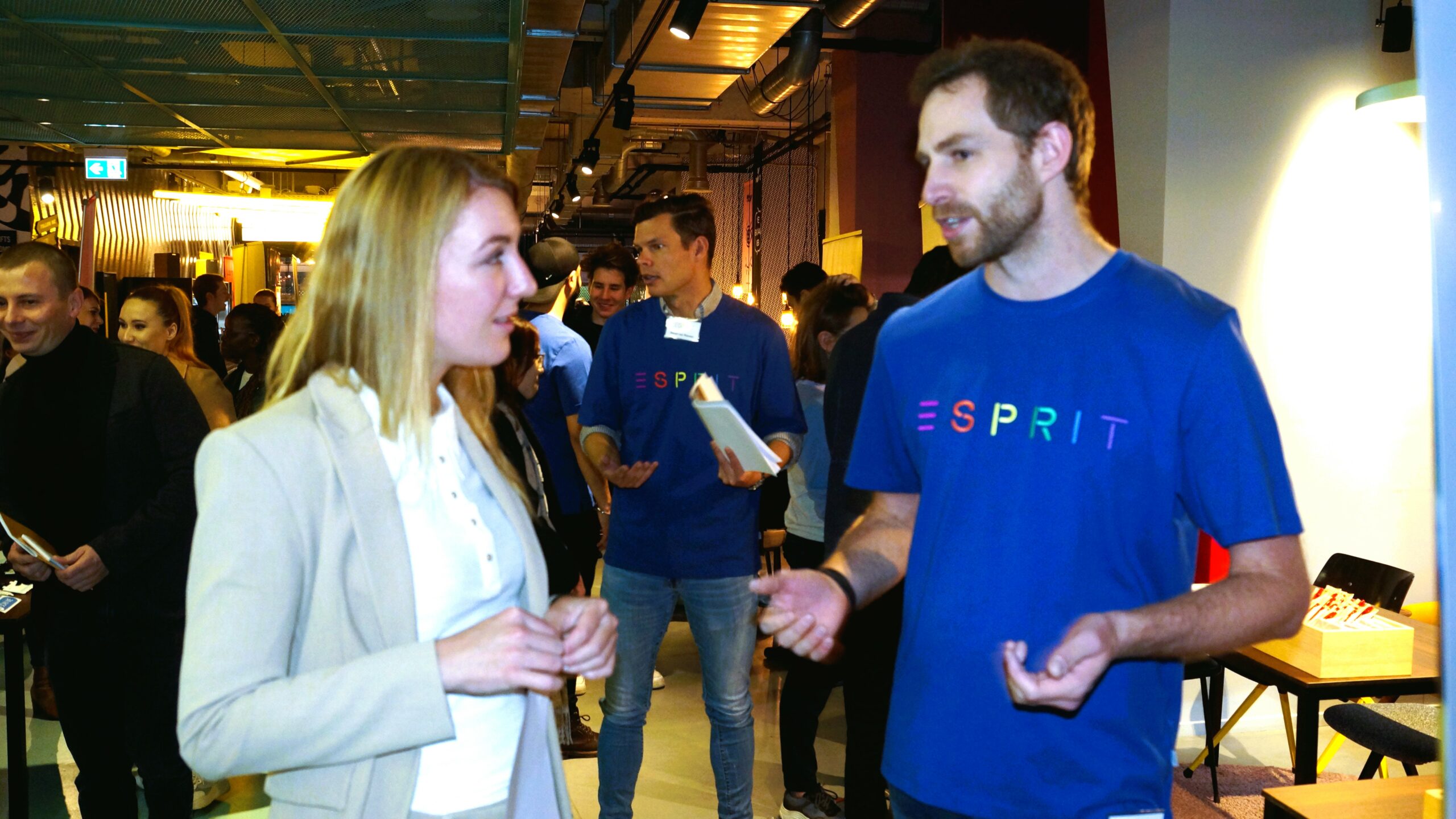 When great people and great companies come together, amazing potential can be realized. We're welcoming attendees looking for new opportunities in the Technology, Sales & Marketing fields: including developers, designers, marketers, media people, sellers, financiers, managers, BI, analysts, product managers, data scientists, testers.
Job seekers will have the opportunity to meet top employers and to speed interview for several positions during the event, meeting the people who actually make the hiring decisions.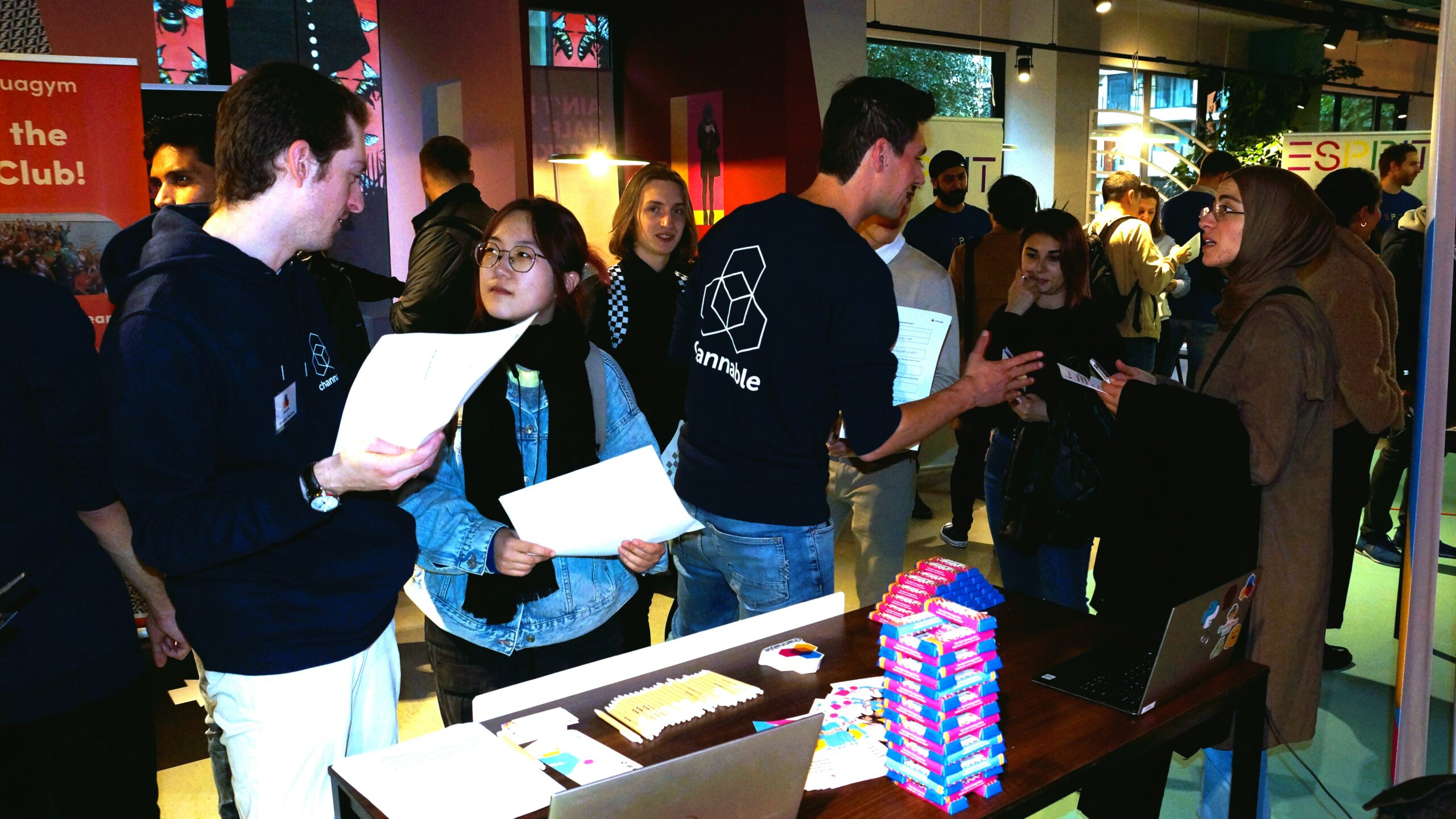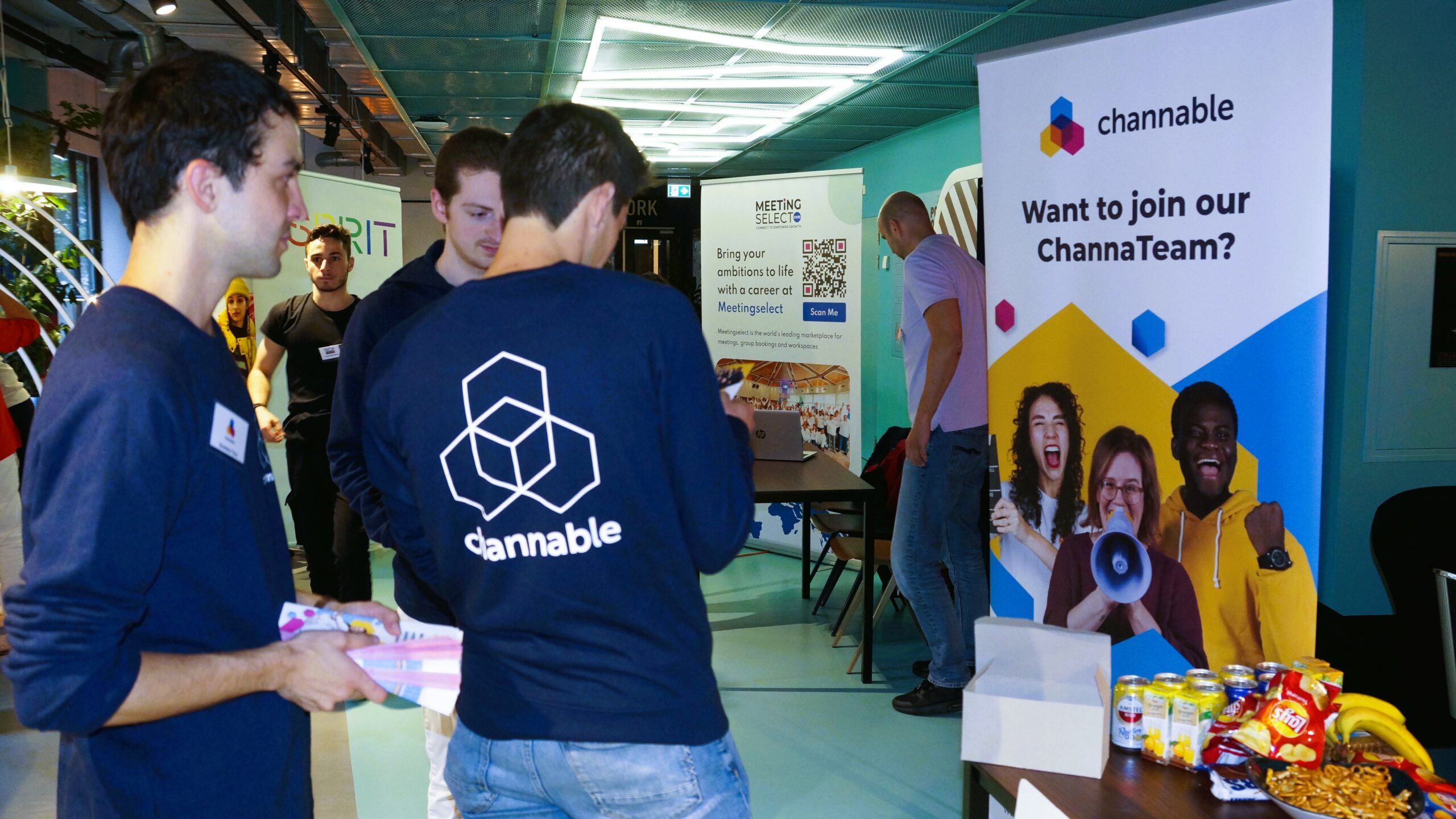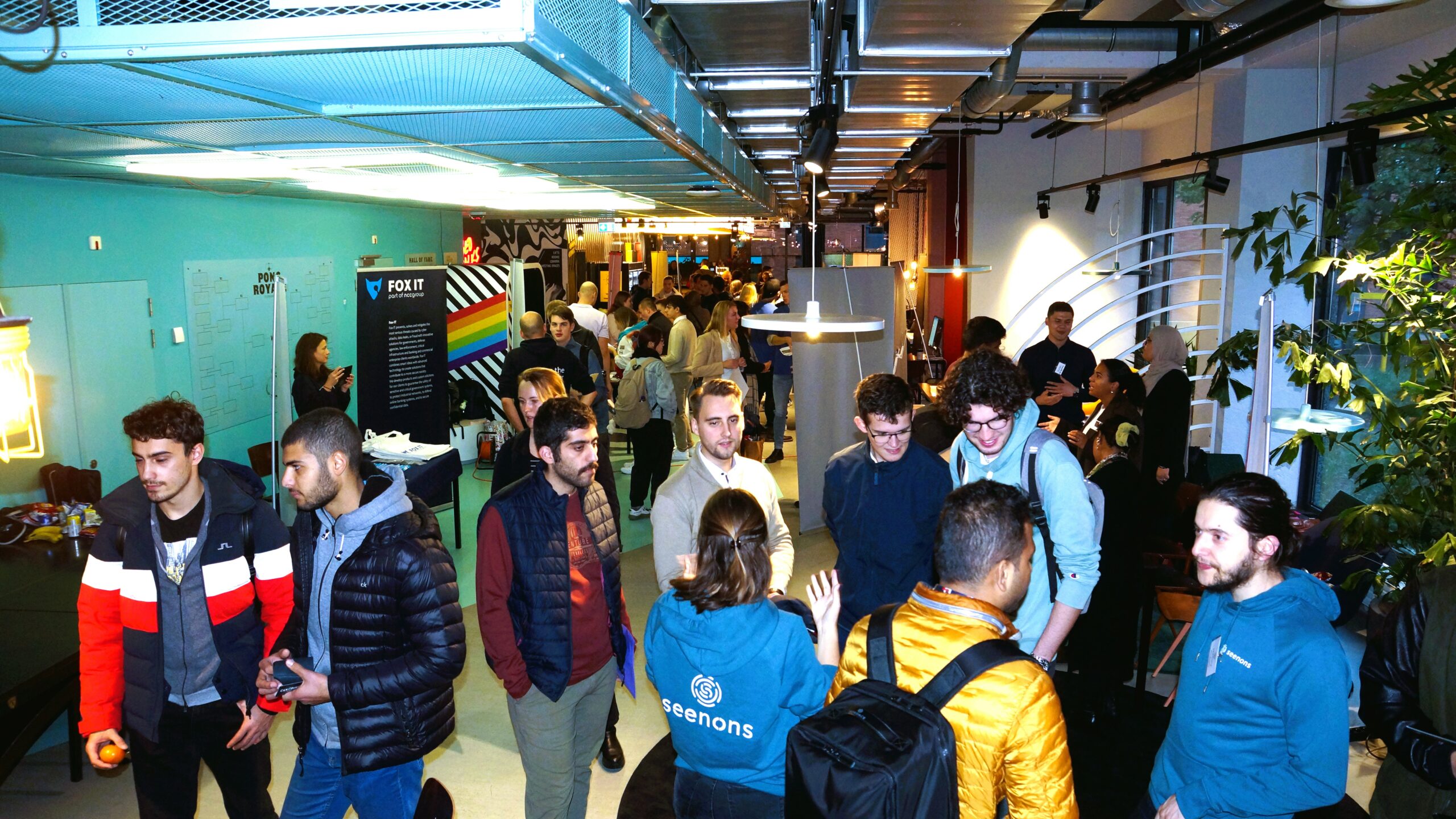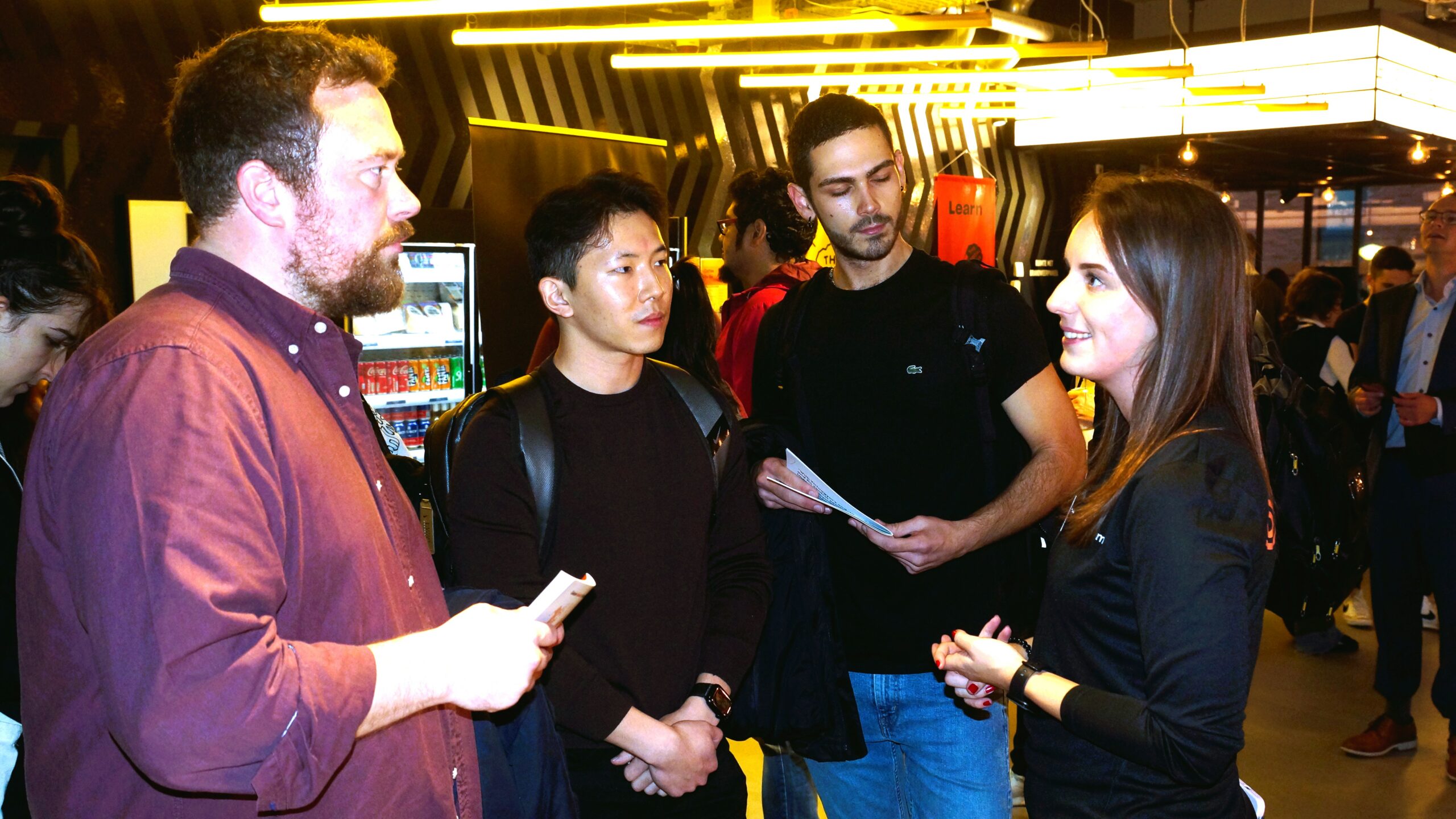 EXHIBITORS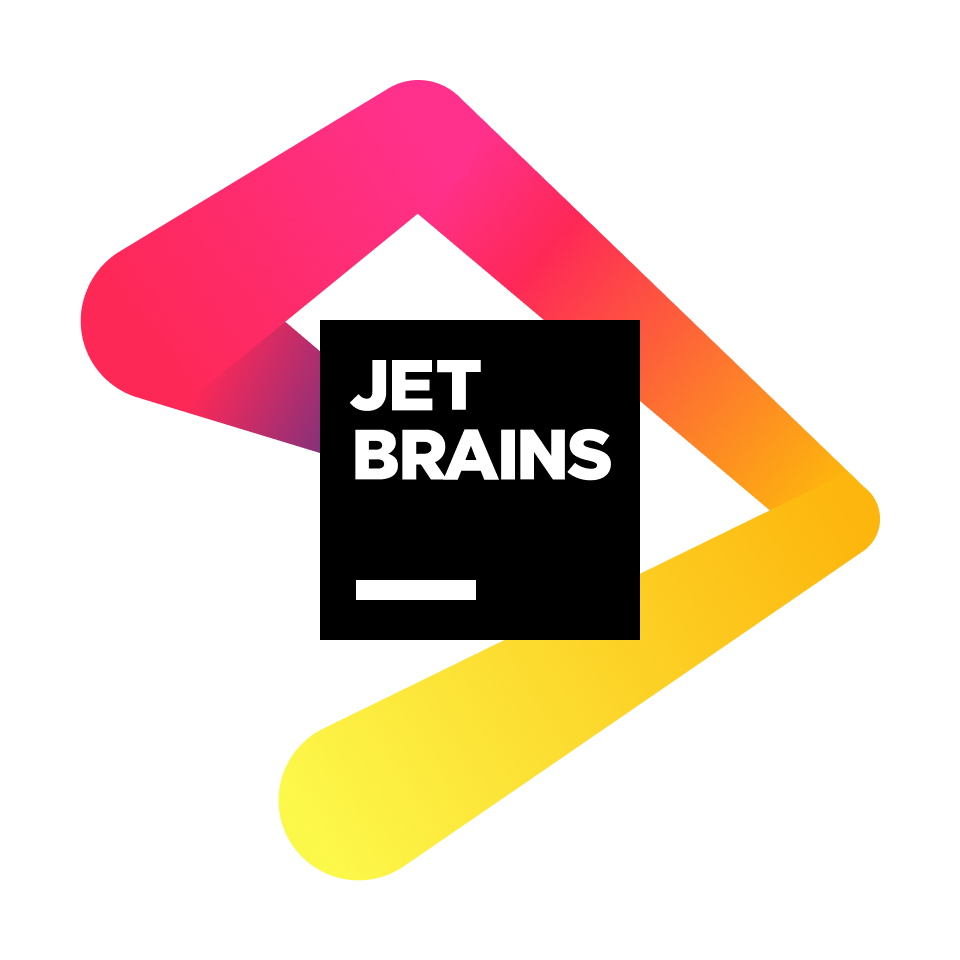 JetBrains is a cutting-edge software vendor specializing in the creation of intelligent development tools, including IntelliJ IDEA – the leading Java IDE, and the Kotlin programming language. At JetBrains, code is our passion. Ever since we started, back in 2000, we have strived to make the strongest, most effective developer tools on earth. By automating routine checks and corrections, our tools speed up production, freeing developers to grow, discover and create.
Channable is the ultimate solution for automating feed management and PPC ads. The online-based feed management tool is powerful enough to create, optimize, and export your feeds to over 2500 comparison websites, affiliate platforms, and marketplaces including Amazon, eBay, bol.com, and more. Channable's PPC tool allows companies to easily automate Google Ads (Google AdWords) and Microsoft Advertising (Bing Ads) with rules and dynamic variable fields, for ultimate quality scores and performance. Our unique culture is for us a big reason why we all work at Channable. Our team is diverse with people from all over the world, but we all share our common mission and values and work together from our HQ in Utrecht (NL).
Founded in 2006 Sam Media is a team of passionate and fearless creatives, marketing experts, developers, and data scientists, focused on creating great digital products for millions of consumers worldwide https://sam-media.com
At RBI Solutions we are more than just a company that focuses on Business Intelligence solutions. We are a team of communicatively strong consultants with analytical skills and one of the fastest-growing companies in the Netherlands (an FD Gazelle). We are experts at finding connections and looking for solutions to problems. Our proactive attitude ensures that we can make decisions and take responsibility, in order to help our customers better. Just like in baseball where an RBI (Runs Batted In) measures the value of a batter, we want to measure the value of our solutions by the results we achieve for our customers. Our consultants are not only driven to improve themselves on a substantive and personal level but also to grow and develop our company. What is important to us is personal well-being. That is why at RBI Solutions you only work during office hours, which we think is long enough; there must also be life. This is how we distinguish ourselves in the industry where it is often about working as many hours as possible and always being on. We are ready to win, and if you want to be part of our team, RBI Solutions is the place for you https://rbi-solutions.nl
citizenM is a hotel providing affordable luxury for the mobile citizens of the world. With a style that'll knock your socks off, we offer citizens a real home from home, plus the world's fluffiest pillows. Our typical guest is a frequent traveler who is quality and design-driven, and cost-conscious.
We currently have hotels in Amsterdam, London, Copenhagen, New York, and Paris, with more to come in Europe, the US, and Asia. We are proud to have put hospitality back into the hospitality industry and have received numerous awards for our groundbreaking approach.
SyncVR Medical aims to improve healthcare with extended reality (XR) (VR/AR) through the largest XR healthcare platform in Europe, offering a library of medical XR software applications. Such as applications to decrease pain, anxiety, and medication, or to train medical professionals through XR training simulations. SyncVR implements virtual reality from A to Z in healthcare organizations by providing healthcare-approved XR hardware, CE-certified software, workshops, and research collaborations.
Throughout the process, our team collaborates directly with doctors, nurses, researchers, and patients.
At Inkubis, we want to help you realize your innovative dreams about IT technology. Whether you are a colleague, customer, partner, or supplier, it does not matter to us. We are technically and substantively strong, and we think that's a good start. Through personal development, we go one step further. We like to work with inquisitive people with ambitious dreams, who treat each other with respect and who like to combine working together with hard enjoyment. These values ​​guide everything we do. We are specialized in Low-code Development, Data Management and Platform-as-a-Service. We have grouped our experts per technology into 9 competence centers: iAdvise (Oracle APEX), IntoData (Data Integration), IntoAnalytics (Data Analytics), Integr (Integration), Brightfox (Salesforce), jstack (Web Development), Providit (OutSystems) , Apvine (Mendix), Bryxx (Middleware & DevOps), Inbluu (Microsoft), Apreef (Power Apps), Mayker (Manufacturing) and Grasshoppers Academy/Studio (Young Graduate Program). Are you looking for a new challenge, check out our vacancies: https://inkubis.eu/mensen/#vacatures Always welcome for a cup of coffee and a good conversation!
We are a temporary employment agency that makes it possible for international organizations and expats to work in the Netherlands. Carefree entrepreneurship. That is what we facilitate for entrepreneurs, freelancers and start-upers https://www.payingit-international.com 
At Sterrk IT-recruitment we specialize in filling all IT vacancies. We have extensive experience sourcing junior to senior roles within software development, IT support roles and IT management. With more than 10 years of experience, we really approach recruitment differently. Our recruiters have a focus on long-term relationships, a lot of technical knowledge and full attention to the individual. We don't call an IT professional a Tech Talent for nothing https://www.sterrk.nl 
VinFast LLC is a Vietnamese-founded, Singaporean-based private automotive company. Established in 2017, it is a member of the conglomerate organization Vingroup, one of the largest private conglomerate in Vietnam that was founded by Phạm Nhật Vượng. It is the first Vietnamese car brand to expand into global markets as well as the first to expand into producing EVs such as electric cars and electric scooters https://vinfastauto.eu