Welcome Employers and Job Seekers
Tech Job Fair is coming to Munich! Whether you are looking for a job or recruiting, Tech Job Fair is the place to be!
This event will target local students and job seekers from tech and business filed, including developers, designers, marketers, sellers, financiers, managers, BI, analysts, product managers, data scientists etc.
Munich Tech Job Fair 2018 is a chance for job seekers to talk to companies that are hiring in person. If you've had enough of submitting your CV online without the opportunity to make a lasting first impression, here's your chance to change your strategy and do a bit of networking.
Enjoy networking opportunities, making it the perfect platform to launch a new product, collect feedback, source, hire or get hired and generate new leads.
Job postings for the event here www.techstartupjobs.com
If you have any questions and suggestions, please contact [email protected]
    EXHIBITORS 

ProSiebenSat.1 Group is one of the most successful independent media companies in Europe with a strong lead in the TV and the digital market.
Wirecard is a driver of innovation in the digitalisation of payments. As a software and IT specialist, Wirecard is also constantly expanding its portfolio with innovative payment technologies.

Mimecast is making email management safer for business. We provide cloud-based email services for business email security, email archiving and email continuity.
FINEWAY – is a Smart Travel Concierge blending real human experts with cutting-edge A.I. technology for perfectly tailored travel experiences.
American Express Services Europe Ltd.
 provides financial services. The Company manages travel, cars, hotel, cruises booking, and travel insurance. American Express Services Europe offers corporate consumer credit cards.

3DEXCITE's new, brand key-visual is meant to evoke the multifaceted commitment we have to delivering transformational marketing experiences. 3DEXCITE artfully leverages the product, technology & the end-consumer in sophisticated online, mobile & retail campaigns everywhere, at all times.
We are Stryber, a leading strategy consulting boutique for digital growth. We help our clients to launch new ventures.
Reply specializes in the development and implementation of solutions based on new communication channels and digital media. Reply is the place to meet an incredible variety of enthusiastic, passionate, ideas-driven people, who want to make a difference and an impact.
Data Insights is a Munich based IT consulting company that focusses on providing a tangible value for its clients through data by implementing a holistic consulting approach.
PROGLOVE- We are an industrial wearable company by former automotive and IDEO employees.
Userlane understood the importance of guidance and imagined how beneficial it would be to implement the same concept for software.
Honeypot.io is a developer-focused job platform, on a mission to get every developer a great job. Get job offers from Europe's best tech companies. We help programmers find great jobs at great companies. No applications, just one profile and your code.

NDGIT GmbH stands for Next Digital Banking and we provide our clients with the first API platform for banking and insurance.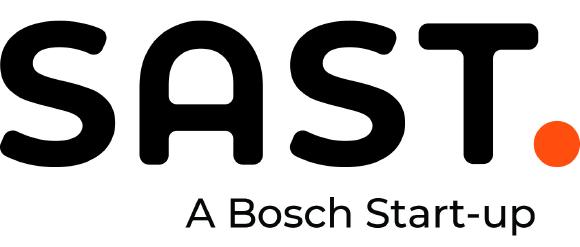 SAST is designing a global ecosystem for security camera applications.
Nanos platform is an online platform that makes placing paid advertisements a straightforward process accessible to any small & medium sized business around the world.
The three companies of the PIXEL Group have specialized in specialist fields and are among the best in their field. The bundling of these competencies makes all participants even stronger.
Burda is a Tech & Media Company. Journalistic content is our foundation and forms the beginning of our added value.
Our mission at Talentese is to help people find the ideal job place that would make them enjoy every day at work.
 PARTNERS:

The mission of Dispatches Europe is to connect English-speaking expats through content and our integrated platforms: Web, social media, video, events and talent attraction/retention.
VENUE 
WeWork Oskar Von Miller, 20 Oskar-von-Miller-Ring Munich BY 80333
WeWork is a global network of workspaces where companies grow together. Teams of any size can find refreshingly designed collaborative space, private offices, and meeting rooms that energize their employees and their guests.

Exhibitor Packages